---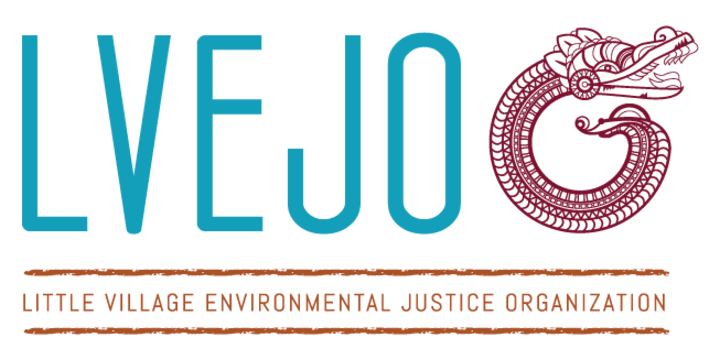 Little Village Environmental Justice Organization
LVEJO was founded in 1994 by public school parents who learned about the potential exposure of their children to dangerous particles during school renovations at Joseph E. Gary Elementary. After forcing the school administration to change their plans, these parents turned their attention to other issues of environmental justice in Little Village.
Under the leadership of the organization's first Executive Director, Victor Ceballos, LVEJO worked with neighborhood youth on local campaigns against polluting factories. LVEJO soon developed a campaign to remediate the Celotex superfund site and developed a strong youth leadership development program. With an organized youth base LVEJO conducted important surveys and maps of the neighborhood to understand the environmental problems that the community needed to address. Through this grassroots process, LVEJO identified the Crawford Coal Power Plant, Celotex, and the 31st CTA bus line as important environmental justice struggles.
In 2005 LVEJO's community organizer, Kim Wasserman became the Executive Director, a position she continues to hold. Working alongside courageous community leaders, Wasserman and LVEJO's organizers waged tireless grassroots campaigns to close down the Crawford and Fisk coal power plants, to remediate and convert the Celotex site into a new public park, and to permanently re-establish the 31st bus route in the neighborhood. LVEJO also formed strong alliances with other environmental and social justice organizations through the Clean Power Coalition.
Today, LVEJO has a multitude of organizers who work across campaigns that interact passionately with the community to enact just change including our Policy Team, our Water Justice team, our Just Transition team, our Food Justice team, our Mi Parque (Park Organizer) team, and our Youth Engagement team.
After over twenty-five years working for environmental justice in Little Village, LVEJO continues to organize for a healthier community in Little Village and beyond. Building upon the successful clean power, public transit, and open space campaigns LVEJO remains committed to organizing with those most impacted by industrialization and climate change.
<< Who is CEJN?
---